| | |
| --- | --- |
| WEEK DAYS: |  8:00am – 6:00pm |
| SATURDAY: |  9:00am – 1:00pm |
| SUNDAY: |  CLOSED |
| EMERGENCY: |  Call |
Albuquerque, NM
248 Muriel St NE

Transmission Repair Albuquerque
Transmission Repair Albuquerque
Personal Service
We accept extended warranties and insurance
Quick Turnaround Times

Read more
Transmission Repair Albuquerque
Transmission Repair Albuquerque
"Where you always receive Best Value for your Buck"
Here at ABQ Transmission & Auto Repair our goal is to provide honest, affordable, & excellent transmission repair & general automotive repairs. As a technician, I have been working in the auto repair industry for 21 years. Though a couple of jobs were with local independent shops, the majority of the time was spent as a "Transmission Builder" with a large national franchise where I received excellent training and had many great experiences.
I was born and raised in Santa Rosa, New Mexico, moved to Albuquerque in 1988, and graduated from Sandia High School in May of 1989.
As a new shop owner I look forward to providing the Albuquerque and surrounding areas with the best possible automotive repairs.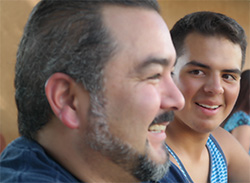 Ben Delgado Technician/ Owner
REVIEWS:
2 months ago

This was the most responsive, friendly repair shop I have ever dealt with. They repaired a transmission leak on my Ford Focus in a timely manner. There is comfort in knowing that you can trust this mechanic shop. From start to finish this company not only cares about getting your car repaired, but they value the relationship with you the customer, and their reputation in the Albuquerque community. I highly recommend them for all your repairs. Great job ABQ Transmission & Repair!! Thank you.
8 months ago

Just wanted to say that ABQ Transmission and Auto Repair was very good to me. They were Professional, Courteous, and Informative. I have complete trust in the work they did for me and they have gained a Lifetime customer. They got the jobdone quickly even though the parts were not easy to find. Thanks again ABQ Transmission and Auto Repair!
7 months ago

I was very happy with the customer service. Customer service was friendly and helpful. The job was done in a timely manner. They were able to personalize the service. They fixed the problem I have been dealing with for a long time. I plan on using ABQ Transmission as my future mechanic. I highly recommend ABQ Transmission for all your auto repairs.
5 months ago

If you are looking for a honest and trustworthy garage where you can have your car or truck worked on and not have to worry about being cheated, look no more. This is a small family owned business that takes pride in their work and treatyou like they would like to be treated. If I ever need service of any kind, I will be sure to stop here first. Thanks for every thing you did for me. It was a true pleasure doing business with you.
7 months ago

Great lil" shop, love the layout. The owner is very friendly. Will definitely use their services in the future.
7 months ago

Great experience, great staff, great work! It's hard to find a trust worthy mechanic these days. Thank you ABQ Transmission & Auto Repair!
6 months ago

I had to go through two auto shops before I came here, where my truck finally got fixed right! Definitely going to come back if anything else needs work. Thank you!
Local Neighborhood Transmission Repair & Auto Repair Shop
not a franchise or chain store
Transmission Repair
Transmission Specialist

Automatic and Manual Transmissions
Clutch Replacement

American and Foreign Vehicles
FWD, RWD, 4wd and AWD
Affordable and Honest Auto Services
Quick Turnaround Times
21 Years Auto Repair Experience
Inspection
Start with a free initial inspection including a computer scan.

Diagnostic
We will identify the problem to ensure you only pay for the repairs you need.

Upgrades
Check with us to see if it's time for an update.

Transmission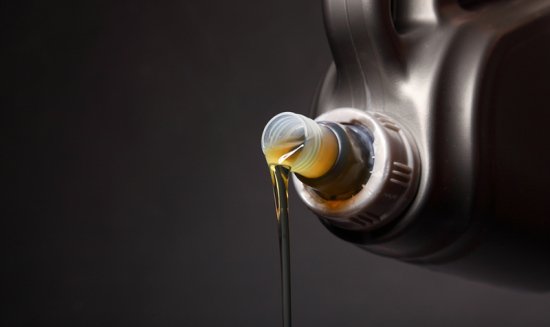 We specialize in transmission repair. Let our Albuquerque transmission repair specialist help your car or truck run as smoothly as possible.
More →
What Are Transmission Hard Parts? Arguably the question we're asked the most; "What are transmission…

The holidays are quickly approaching and that means one thing: traveling! If you're planning on…

As we near the end of September and Fall weather starts to sneak back into…

It begs to question that if you must ask whether or not you need a…

Living in Albuquerque, you'll experience nearly all the seasons in their entirety. Sure, the summers…

Cars don't last forever, but they can last longer than average with the right care…

Owning a car is liberating, but maintaining it can be stressful, especially when things go…

The radiator on your car plays an important role throughout the year. It helps keep…

Wheel alignment is often overlooked by busy Kirtland AFB and Rio Rancho car owners untilserious…

If you've ever been in a car accident around Albuquerque NM, even a minor one,…

There are a surprising number of small, inexpensive parts that can lead to expensive engine…

A recent report stated that over 80 percent of the vehicles on our Albuquerque NM…

You may know that most automotive failures in Albuquerque NM are tire related, but do…

Recently, we sold a 4L60E to a neighboring shop. They installed it, but then they…

We recently had a 2002 Ford Explorer come into our shop with a shifting complaint….

Previously, fellow technician Jim Stokes provided some insight on problems that can occur both during…

This month's star is a 2003 Lincoln LS, packing a 3.9L V8 and a 5R55S….

Jim has held many titles in his 12 years at Certified Transmission. He's been a…

Jim has held many titles in his 12 years at Certified Transmission. He's been a…

We recently received a call from one of our wholesale customers that had purchased a…

As the Director of Engineering at Certified Transmission, I seldom get to contribute to a…

This all started with me looking at multiple converter failures. They were due to the…

It's very easy to get steered in the wrong direction when diagnosing a transmission complaint….

We recently attended the EXPO in Vegas and like all others, you always meet up…

We recently had a 2001 Volvo S60 come into or shop with a smoked AW…

I had a mid-90's Dodge Caravan come into the shop with the complaint of a…

My first appointment of the day was a customer with a 2001 PT Cruiser.  Their…

A few weeks back, we had a customer come to the shop and say "Hi!…

The Transmission Range Sensor (TRS) has 3 primary functions: 1. Provide a PARK/NEUTRAL start signal…

External cooler by-pass valves are becoming more and more popular it seems. There are also…

A few months ago a customer brought in a 2003 Dodge 1500 Pickup with a…

With the quantity and price of solenoids becoming a substantial additional investment in the price…

Huh? NV4500 manual transmission fails in the field because of a hydraulic issue? You're probably…

I think I can safely say that we have all been here before: "I ohm-checked…

Being the technical director for the valve body and solenoid department, I've seen more than…

By listening to the customer, we can often learn not only want in needs, but…

A 96 Nissan 300ZX came into the shop last summer. Remember, I said it was…

Recently I encountered a job in my shop that reminded me of the importance of…

The 604 / 41TE has been around for some time, and we are all pretty…

Diagnosis is a challenge for any shop. Sometimes things can get even more complicated by…

Those of us in the business have seen all different kinds of oddball installations and…

A friend of mine called and asked me to look at one of his employee's…

With today's vehicles we all know that all of the various subsystems work together to…

A wholesale carryout transmission can be a great addition to your weekly sales. We try…

A few weeks ago, Mrs. Miller came in with what she had been told was…

Recently a customer called to get a quote for a 1998 Ford F-150 4X4 with…

Finding an affordable but dependable Albuquerque auto shop requires some research, comparison and testing to…

The brake lines are the pipes and hoses in your vehicle where brake fluid passes….

Albuquerque Shocks and Struts If you feel that you're having a rough ride lately, maybe…

Listening to unusual sounds or paying attention to unusual smells from your car are two…